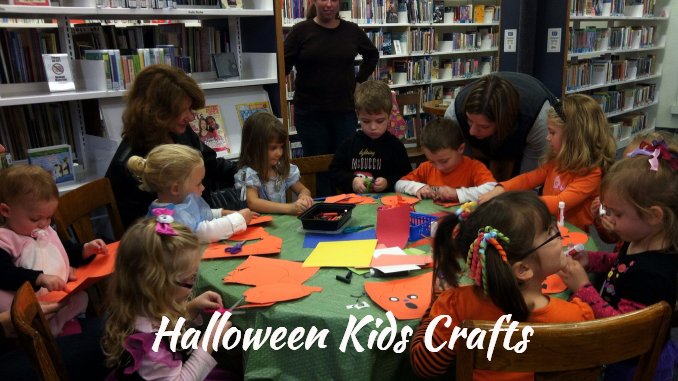 This is a handprint craft with a difference! Simple Halloween Crafts for Kids are great for keeping the kids occupied at your next halloween party. You need only a few inexpensive supplies which you will probably have lying around the house.
It is an easy craft to do with a crowd of children and the results are great for decorating the house or classroom.
Best of all, you will end up with a fun memento to keep and look back on as the children grow.
You will need:
– Cardboard painted Green or Gray
– Red and Black bits of card, paper, felt, tissue paper etc
– Paints, Felt tip pens or coloring Pencils
– Paper Glue
What to Do:
1. Sketch round your kid's hands and wrists onto the colored cardboard or paper. Older kids can pair up and draw around the other persons hands. Once complete, cut out the hand drawing carefully.
2. Make use of the scraps of paper or cardboard to cut pointed oval designs for lengthy, spiky fingernails and attach them onto the tips of the fingers. You can embellish them later with glitter or stickers if you want.
3. Add a few spots or warst to make the witch's hands look really creepy? Create them by rolling tissue paper into a small ball and firmly sticking onto the hands with paper glue.
4. At this stage, you can then paint the hands green of gray in color to give them a deathly look.
5. Once the paint is dry, carefully draw some spidery blood vessels on to the fingers and hands making use of your own hands to get ideas. Use a red felt pen for best effect or paint the veins with red paint.
6. Once the hands are complete, use them to decorate a notice-board, the fridge, or the Halloween table (place them on either side of a plate for a humorous effect).
7. You can also attach them to the side of a door to make it look like someone spooky could be hiding on the other side! Another option is to attach white paper to the back of the hands and use them as invitations for your Halloween Party!
You can also take this idea further.
Children could create monster hands. Use cream or brown card and square off the fingers of the handprints before cutting out. Fingernails should be black or perhaps silver, and also square in shape. Use black pen to draw veins and lots of spiky black hair in the center of the hand and knuckles!
Ghostly hands can be made out of white card. Stretch your handprints out a little to give particularly long, thin fingers. Make fingernails out of grey or silver scraps and decorate with silver glitter. Use pencil or grey pen to draw on veins.
When you are looking for simple and easy halloween crafts for kids, this one should be on your list.

Are you looking for a great way to bring the family together this Halloween? Let us create a personalized Jigsaw Puzzle from your own photos for an unfogettable Halloween activity. From kids sizes to large 1000+ piece adult sized puzzles, a Halloween Photo Puzzles make for great family fun or a lovely gift idea. Visit www.jigsaw2order.com for more information.