The little children all over the world seem to be really excited when Halloween arrives and have a great deal of fun and merry making that day. Let your kids have fun but at the same time, keep some supervision to ensure that they are safe and secure during Halloween.
The small children especially have high chances of getting injured during this festive night. Therefore, it is important that you are armed with the Halloween safety tips for children. Here are a few tips that will ensure that you children enjoy and stay safe at the same time.
You shouldn't let your children below the age of 12 to go out of home alone at night. Parents are recommended to closely supervise the activities of children.
Ensure that is your child is too young then he/ she enters only the well lit homes in the neighborhood. Entering a dark house may be exciting especially during Halloween but this may bring forth some unpredictable problems.
Encourage your children to go with group of friends and enjoy the "trick or treat" activities. The risk of any find of unfortunate happenings would considerably reduce if your child goes in groups.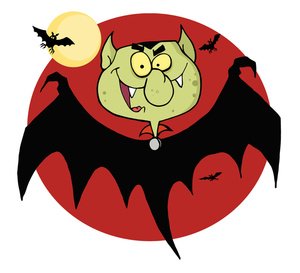 You should also ensure that the place that your kids choose to enjoy the "trick or treat" activities is safe. If possible, then get your kids to wear some really bright and reflective costumes. It is recommended that you tell your children to not walk across the yard, instead tell them to walk in the safe pedestrian areas. This will allow enough space for the kids to escape if there is a bad situation.
Ensure that your child remember your phone number in case he/ she needs to call you in case of emergency. Give them some coins to carry or a cell phone to contact you if required.
Halloween is a wonderful occasion; keep it safe by being careful and being equipped with these Halloween safety tips.